TRANSLATIONAL SCIENCES
Applying our
expertise

in early-stage science and clinical development to invest in

best-in-class

life sciences opportunities.
Adding value through scientific expertise, clinical insights, and capital
The Translational Sciences group at UPMC Enterprises combines scientific, clinical, and investment expertise to invest $1B by 2024 in life science companies of all stages that are targeting diseases of high unmet medical need. We accelerate the translation of scientific discoveries from bench to bedside, form companies, and invest externally in companies across geographies that are developing innovative therapies and products. In additional to capital, we provide full access to UPMCs vast clinical, payer, and operational resources and expertise.
---
$1B
commitment

to scientific advancements

We are investing $1 billion into our pipeline portfolio development, company formation efforts, and syndicated venture capital financings across all geographies. Our strategy incorporates a long-term view and high risk tolerance.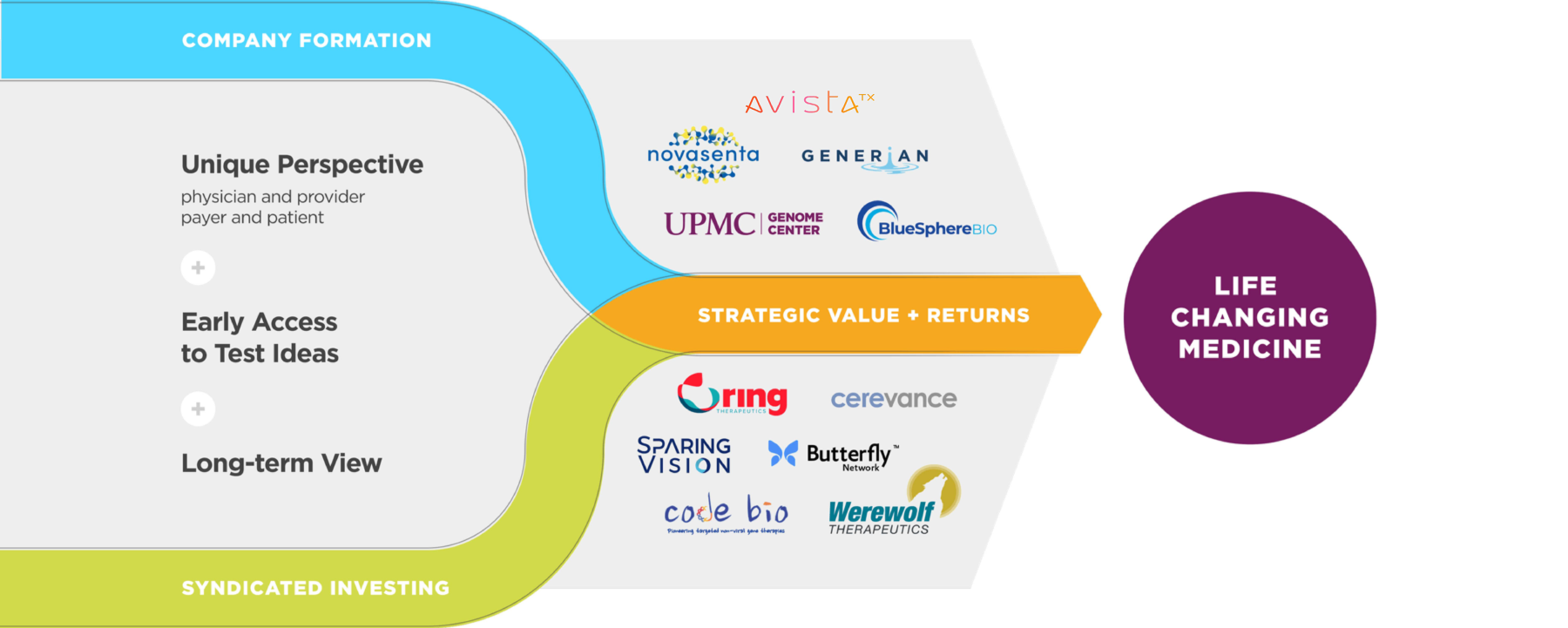 View Portfolio
---
Committed to disease areas with high
unmet need

and approaches based on

emerging science
---
---
---
Translational Sciences Team
Our people have the experience and connections to find and support the ideas that will enable life changing medicine.
---
---