About UPMC Enterprises
We
develop

and

invest

in technology that is helping to

solve

some of the hardest and most complex

problems

in health care.
Our mission is to transform ideas into thriving businesses and life changing medicine
UPMC Enterprises is the innovation, commercialization, and venture capital arm of UPMC, a $26 billion health care provider and insurer based in Pittsburgh, PA. We tap the clinical acumen of thousands of UPMC physicians and rely on payer perspectives from the UPMC Health Plan with 4.5 million members.
These relationships and resources allow us to monitor emerging trends in health care and to identify, support, and commercialize scientific breakthroughs that translate into significant improvements in medical care and technology.
---
---
---
Corporate Initiatives
We also seek to attract new ideas, technologies, and opportunities from various internal and external channels, including our innovative partners in Pittsburgh, to help enable and expand our portfolio of commercial businesses, ultimately allowing us to offer solutions that add the most value to those who utilize them.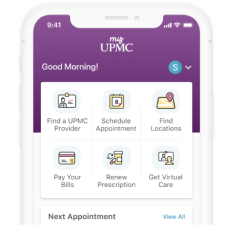 MyUPMC
The MyUPMC app is the digital front door for UPMC. Its goal is to put patient's health information right where they need it most. The app allows UPMC patients to get virtual care, message their doctor, make appointments, renew prescriptions and more.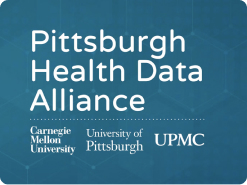 PHDA
Together UPMC, Carnegie Mellon University (CMU), and University of Pittsburgh have aligned to help mine data and provide to medical researchers and practitioners to make real life benefits to people. Using world-class computer science expertise from CMU, medical research experts from University of Pittsburgh, and UPMC with deep data, the clinical setting, and a positive record of successful commercialization this Alliance helps those who wish to change the practice of medicine.

CCM
The Center for Connected Medicine (CCM) connects and inspires leaders and innovators who want to advance health care. Collaborating with a network of experts, the CCM is a resource for information and events focused on the future of digital health. The CCM connects a community of expert health leaders and innovators and provide a range of exclusive content via their reports, videos, webinars, articles and in-person events. Established in 2009, Pittsburgh-based CCM is jointly operated by Nokia and UPMC.