At UPMC Enterprises, we're comprised of change-embracing, forward-thinking, and high-spirited individuals who have discovered Enterprises to be a unique, fulfilling, and dynamic workplace, all while getting a chance to shape and advance the health care industry.
In this article, you'll get an inside look at what it's like working at Enterprises from team members Michael Coutinho and Kelsey Holden. Learn why they chose Enterprises and what keeps them inspired and engaged.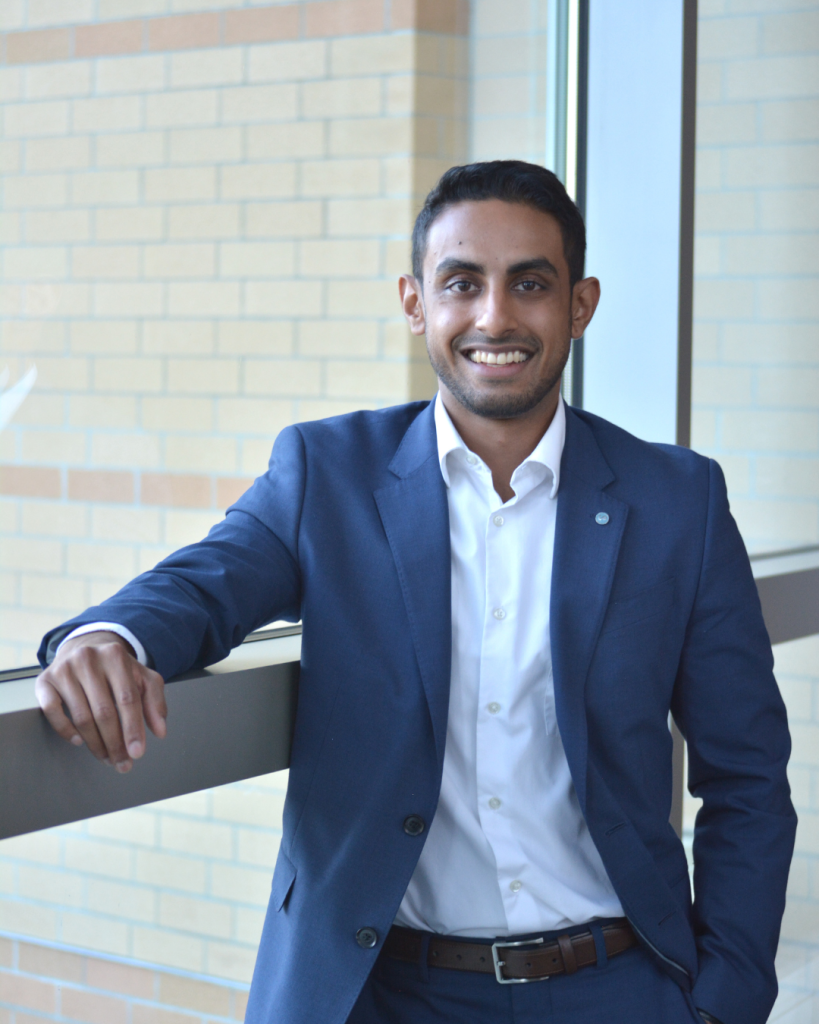 Michael Coutinho, Digital Solutions Product Manager, holds a Master of Science in Health Care Policy and Management from Carnegie Mellon University and a Bachelor of Science in Economics from the University of Pittsburgh.
Michael started working for Enterprises in July 2019. As a Product Manager, he evaluates digital health care investment opportunities across strategic focus areas at UPMC. Michael manages promising companies through investment due diligence and the partnership process with UPMC. He supports active portfolio companies' partnerships with UPMC, connecting them to internal stakeholders, facilitating ROI analysis, and aligning product strategy to operational goals.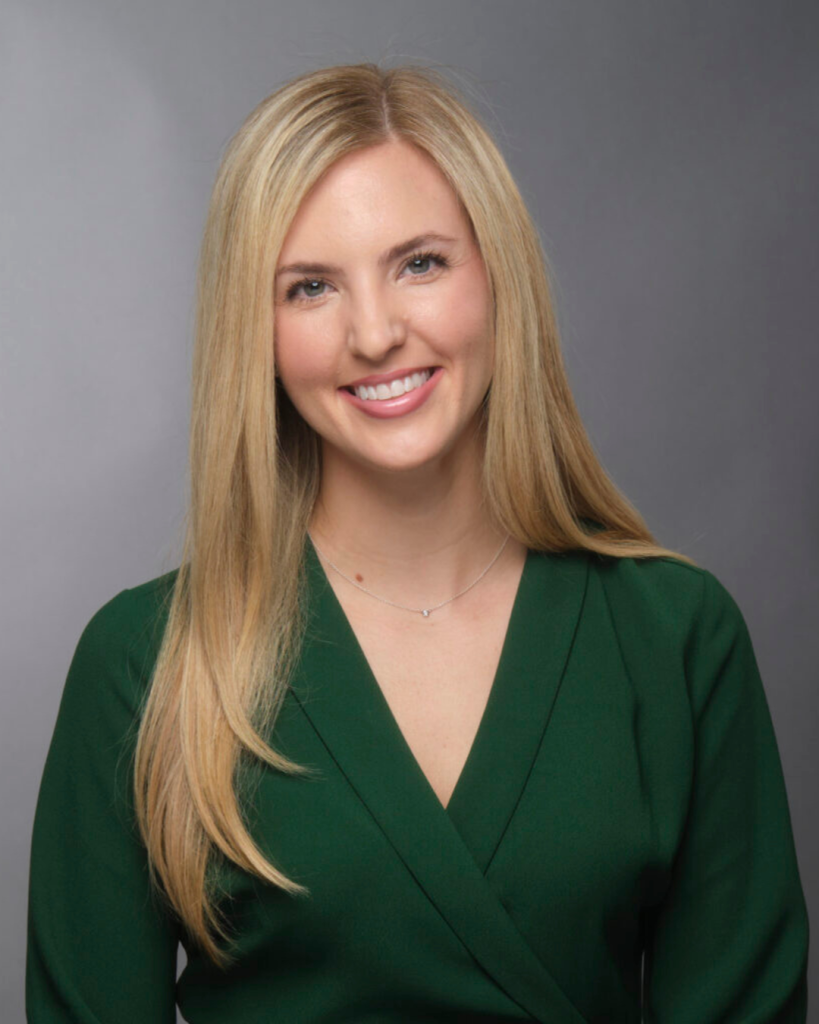 Kelsey Holden, Translational Sciences Senior Analyst, holds a Master of Science in Chemical Engineering from the University of Pittsburgh and a Bachelor of Science in Biochemistry from Allegheny College.
Kelsey started working for Enterprises in March 2022. As a Senior Analyst, she conducts diligence on and evaluates investment opportunities while providing business development support for portfolio companies, assisting with initiatives such as business development strategy and marketing campaigns.
How did you hear about UPMC Enterprises?
Kelsey: I heard about Enterprises from one of my previous colleagues and mentors while working as a Research and Development Chemical Engineer at a biopharmaceutical startup. I was instantly impressed by Enterprises' mission to transform ideas into thriving businesses and life changing medicine. Soon after, I began working here.
Michael: For anyone in Pittsburgh's health care innovation ecosystem, Enterprises stands out as a key institution for innovation. I set my sights on working at Enterprises since learning about it early in my health care career.
Which one of the UPMC Enterprises Guiding Principles do you align with the most and why?
Kelsey: On the Translational Sciences team, curiosity is crucial to success. Much of my role involves seeking and understanding new perspectives to provide a more comprehensive evaluation of opportunities from multiple angles. This requires me to be constantly curious, ask questions, learn, and grow with the multidisciplinary team we have at Enterprises.
Michael: Collaboration is at the crux of what we do. We work across Enterprises as much as we partner with the operators inside of UPMC. One of our portfolio companies, Health Fidelity (acquired by Edifecs in late 2021), is a great example. Health Fidelity developed Natural Language Processing (NLP) population health tools for risk adjustment. Enterprises was a key partner in facilitating the engagement between stakeholders within the UPMC Health Plan, the UPMC health system, and the portfolio company. Ultimately, our collaboration generated significant value for UPMC, Enterprises, and the portfolio company.
What's your favorite part about working at UPMC Enterprises?
Kelsey: My favorite part about working at Enterprises is not only collaborating with but also learning from a wealth of talented professionals, from physicians, scientists, and engineers to corporate executives, investment bankers, and marketing managers. I think it is evident that UPMC Enterprises' success is directly correlated with the exemplary people behind it.
Michael: It's the people. We work with some of the brightest minds in health care right in our backyard at UPMC. At Enterprises, day-to-day, we collaborate with entrepreneurs, venture partners, and other health care innovators from across the health care ecosystem. One of the wonderful things about our model being part of a large Integrated Delivery and Finance System is that we can be both collaborators and conveners of these many parties.
What advice would you give someone interested in joining the Enterprises team?
Kelsey: As a multidisciplinary team, we seek professionals with unique talents, educational backgrounds, and work experience who align with our guiding principles and are passionate about bringing transformative technologies to life. Don't be afraid to reach out – we would love to get to know you!
Michael: Start with the areas of health care where you're interested. When I look at our team, they bring expertise from all over, whether it's health insurance, pharmacy, surgical services, or telemedicine (just to name a few!). This industry coverage is what makes our team versatile to the emerging opportunities in digital health. If there is a specific problem area a candidate would want to pursue, that's a great way to start a conversation with us.
What inspires/motivates you to be successful in your role every day?
Kelsey: The potential to bring evidence-based medicine to the forefront to help solve some of the most challenging and complex health care problems inspires me to be successful every day. Knowing that the team values my unique expertise and viewpoints, I am motivated daily to contribute to Enterprises' mission.
Michael: I am motivated by ourimpact on those who need care. I am amazed at the value our work adds to improving the health care experience for patients and providers within UPMC and how this impact is scaled via our portfolio companies.
What's your favorite project you've worked on at UPMC Enterprises thus far?
Kelsey: I absolutely loved being part of the team that made our latest investment in Mozart Therapeutics happen. A startup focused on developing disease-modifying therapeutics for autoimmune diseases, Mozart Therapeutics is well positioned to bring genuinely transformative, life changing medicine from bench to bedside. Projects of this caliber that have the capacity to make an impact are what continue to inspire and motivate me.
Michael: One of my favorite opportunities was a co-development effort between Enterprises and Health Fidelity. Our teams collaborated to develop a new clinical technology interface. The company had a product idea and wanted to develop a working prototype. We partnered with our Technology Services team to help develop an application that the company rapidly brought to market. This is emblematic of Enterprises model; leveraging our health care and technology expertise to accelerate our portfolio companies' development of products that improve health care.
Are you interested in joining our team? Click here to learn more about working at UPMC Enterprises and view our open roles.