UPMC Enterprises team members Jeanne Cunicelli and Rob Hartman participated in Life Sciences Week activities where they were featured in discussions on trends in health care investing and the rise of AI in biomedical research. A common thread in both? Pittsburgh is leading the way.
Pittsburgh Life Sciences Week took place May 13 – May 17 and featured local and national researchers, investors, and life sciences professionals. The week's events varied from panel discussions to laboratory tours to venture fairs addressing this year's theme: Investing in a Smarter Life.
UPMC Enterprises Executive Vice President, Jeanne Cunicelli, and Senior Manager of Business Development, Rob Hartman, each took the stage to discuss the work being done here in Pittsburgh, including the initiatives and strategies that UPMC Enterprises and the Pittsburgh Health Data Alliance are undertaking to invest in startups and advance health care.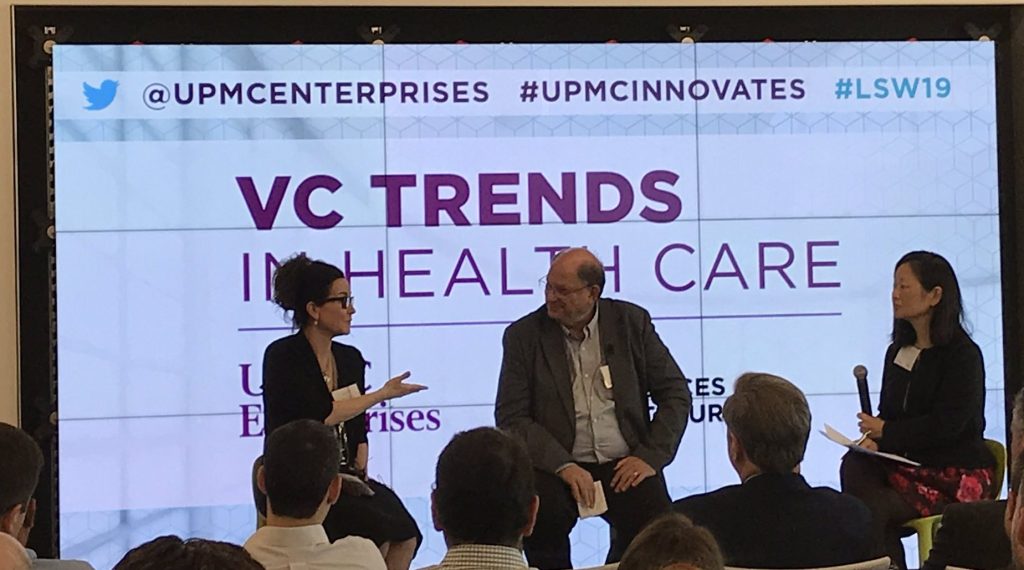 In the session "Venture Capital Trends in Health Care," Cunicelli joined the Managing Director of Aqua Partners, Vivian Lee, and the Chief Technical Operations Officer of BioMotiv, Charles McOsker. With over 80 years of life sciences investing between the three speakers, including experiences executing venture deals in Silicon Valley, drug discovery and development in the labs of Proctor & Gamble, and health care investing here in Pittsburgh, the discussion covered a wide variety of practices and trends.
One of the trends that the speakers addressed in depth was the massive increase in VC funding cycles. In 2018, more than 60% of life sciences deals featured rounds that were $50 million or more. Cunicelli discussed the impacts that this is having on startups requesting funding, especially from corporate venture capital organizations leading the charge like UPMC, in that budding companies need to prove the value that they're going to deliver in earlier funding rounds.
Another life sciences trend addressed was the ecosystem's shift in focus from pharmaceuticals to bio and biotech. McOsker noted that while pharma companies are continuing to play a major role in life sciences, VC organizations are looking towards biotech researchers, specifically at universities, for innovations. Cunicelli argued that this is one of the major reasons why Pittsburgh is drawing funding from Silicon Valley and coastal cities that have dominated the VC landscape for decades.
"Pittsburgh has so many things going for it," said Cunicelli. "It's a wonderful place with humility, a culture of learning – led by the University of Pittsburgh, Carnegie Mellon University, and UPMC – and over the years has collected the most important asset: talent."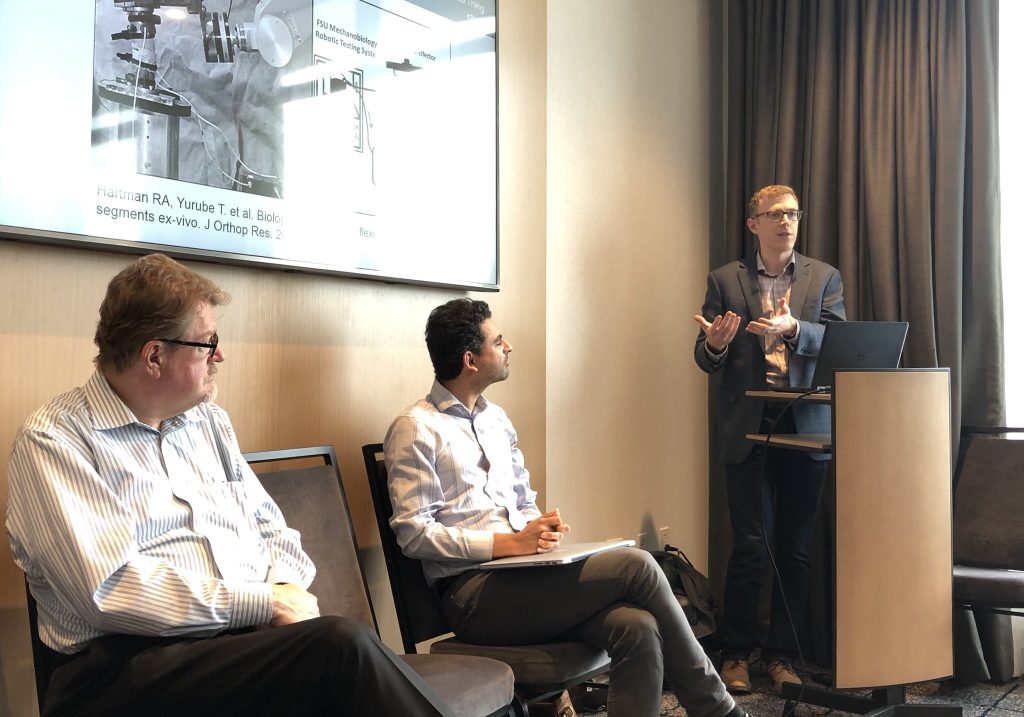 Hartman's discussion, "Driving Biomedical Research with AI and Robotics", also echoed this sentiment that Pittsburgh is becoming a premier hub for health, technology, and VC funding. This session pivoted around the fact that health care data production has exploded and that the researchers at universities here in Pittsburgh have embraced that data by applying artificial intelligence algorithms and models to sort, analyze, and create solutions from it.
Hartman shared the work of several Pittsburgh Health Data Alliance projects, noting the unique partnership of the Alliance: researchers working together from the University of Pittsburgh, Carnegie Mellon University, and UPMC to take big data and draw out solutions to benefit clinicians and their patients. Hartman's co-presenters also reiterated the complexity of today's health care data and the need for computers to handle the analysis that researchers and clinicians require in order to continually innovate systems and processes. Robert Murphy, a professor at Carnegie Mellon University, reminded the audience that CMU and Pitt are the nation's leading institutions for computer and science research, and that to see the future of artificial intelligence, machine learning, and biomedical research, attendees needn't look farther than out the window.
Pittsburgh Life Sciences Week takes place each spring with events held across Pittsburgh's Oakland neighborhood. For more information on the event, visit their website: LifeSciencesPittsburgh.com