Looking back at the HLTH 2018 Conference, we can't stop talking about the excellent panels and speakers from last week's event. From the latest strategies in health care innovation to the future of patient data in genomics, we are excited to continue the momentum and are already looking forward to next year.
On Stage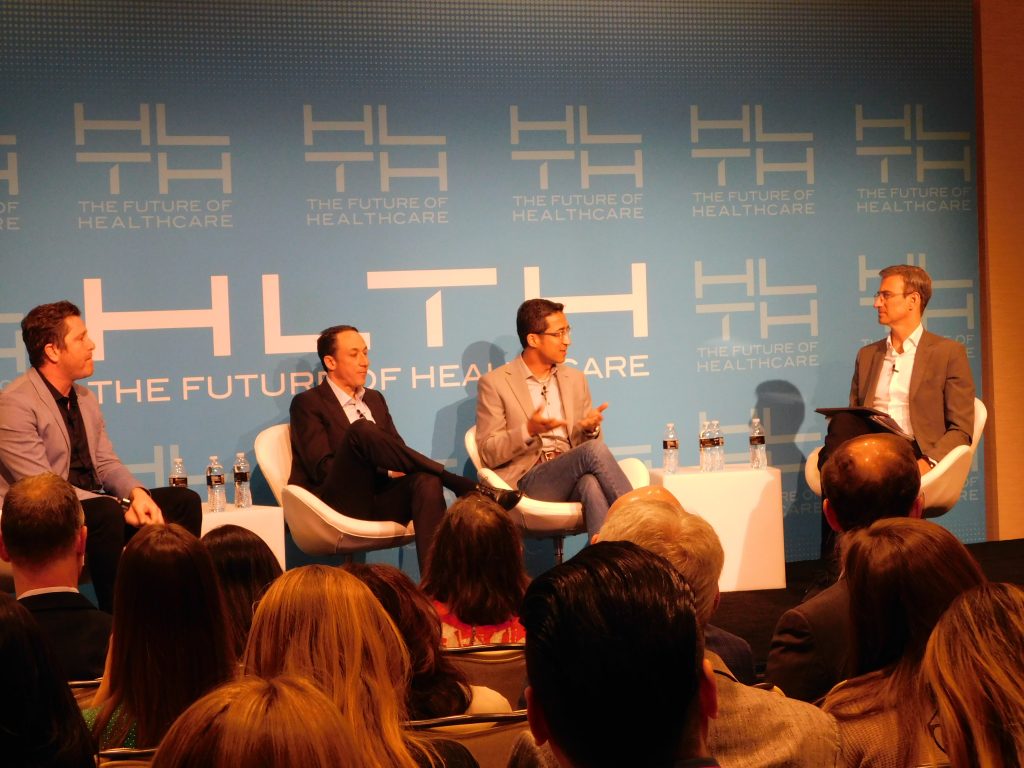 UPMC had the opportunity to speak on two panels during the 2018 HLTH Conference. These sessions focused on health systems using internal and external resources to innovate and improve processes as well as what the U.S. Government is doing to improve health care legislation and make it easier for startups to innovate.
In our session, "360° Around Investments Focused on Provider Organizations," Dr. Shrestha, CIO of UPMC, joined Darren Dworkin, CIO of Cedars-Sinai Health System, and John Brownstein, CIO of Boston Children's Hospital, in a panel led by Peter Orszag, Vice Chairman of Investment Banking and Global Co-Head of Healthcare of Lazard. The panelists discussed how different health systems are focusing and prioritizing investments. Panelists mentioned the need to have an internal champion when evaluating investment opportunities to help inform which solutions will work best for their health system's needs. The conversation then shifted to highlight the need to keep end users in mind throughout the investment process.
On day two, we led a conversation with the U.S. Department of Health & Human Services (HHS) CTO, Bruce Greenstein, and former CTO of the U.S., Aneesh Chopra, on what the U.S. Government is looking for when investing. The conversation focused on HHS' newest initiative, Kidney X, transforming the delivery system of kidney dialysis before shifting to government legislation; specifically, making health care innovation easier for startups to get FDA approval, updating HIPAA, and creating programs to protect patient data.
Noteworthy Announcements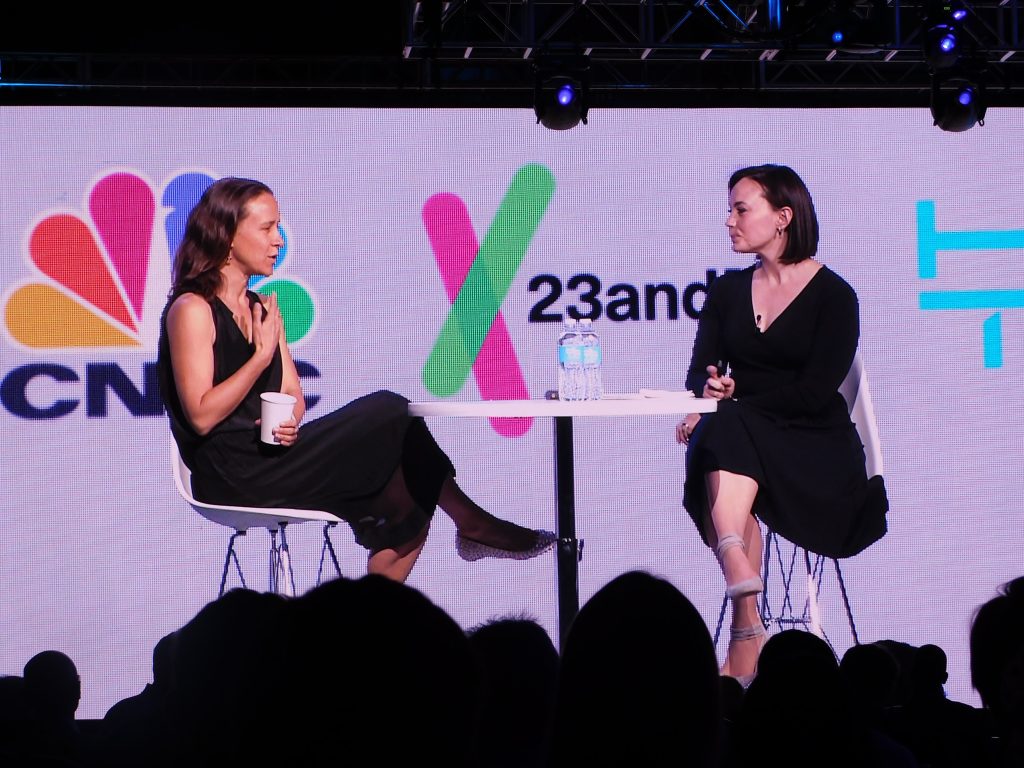 Some of the hottest topics throughout the conference included genomics, one-to-one patient doctor conversations, digital health, and putting the power in the patient's hands. Speakers, like 23andMe's CEO & Co-founder, Anne Wojcicki, echoed the message that what consumers really want is the power to control and understand their own data.
Additional announcements were made at HLTH from various startups including the first wearable voice-powered smart assistant and partnerships focused on giving patients exceptional experiences by collecting, aggregating, and analyzing consumer data.
Showing off our team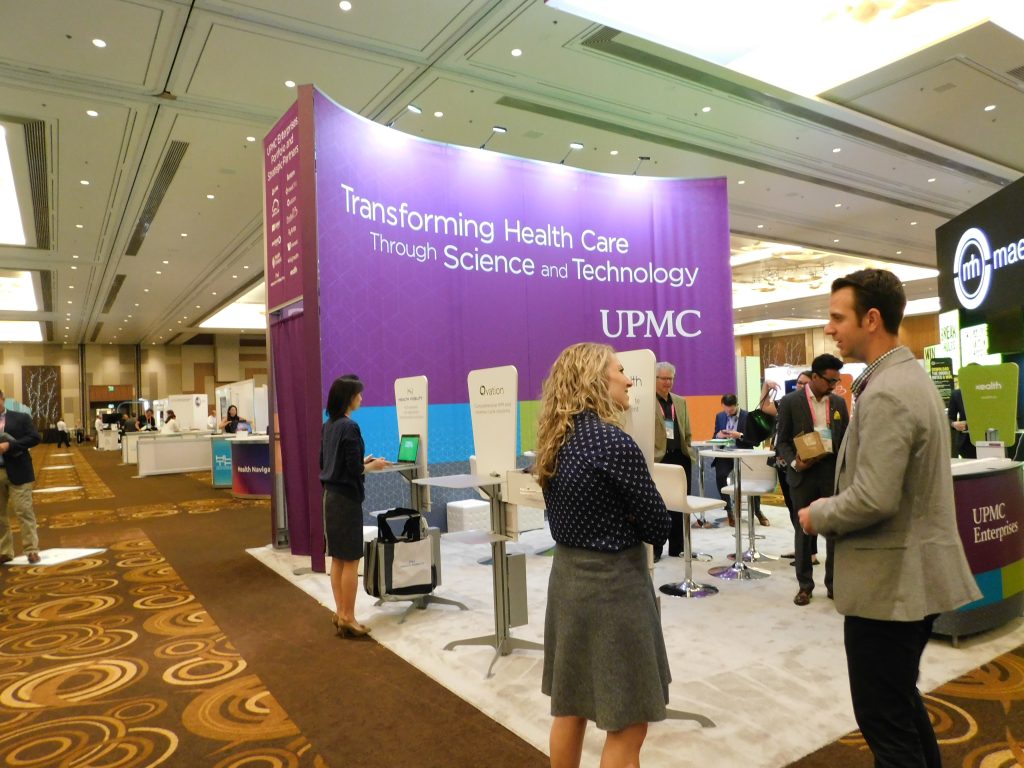 Like our time at HIMSS 2018, we had the opportunity to bring several of our portfolio companies to showcase their solutions at our booth. These companies included Health Fidelity, Ovation, Prodigo Solutions, Vivify Health, and Xealth. Our partners gave product demos, engaged with potential customers, participated in networking hours, and conference events like Founding Funders ('speed-dating' for VCs and startups).
What did we think?
Take a look at what our Executives had to say about the first HLTH Conference: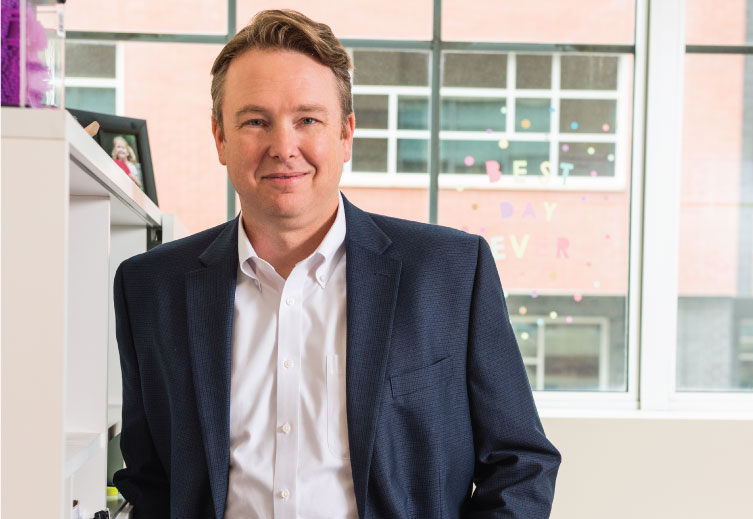 "Looking back on last week's HLTH conference, I was very impressed with the organization and attention to detail. The ability to network with leaders and operators in both payor and provider organizations was valuable to UPMC Enterprises and our portfolio companies. It helps our team gather diverse perspectives, as well as gauge what other organizations' priorities and pain-points are. All of this work better informs and aligns our efforts to build meaningful solutions in order to improve health care." – Brent Burns, Executive Vice President, UPMC Enterprises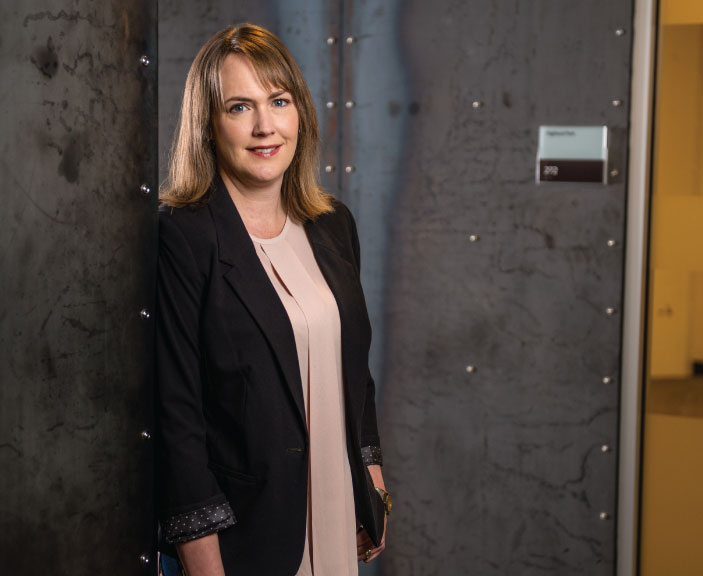 "HLTH is the first conference I have seen with such a wide cross-section of health care executives from so many different worlds. Not only were providers and payors there, but also technology, pharma, life sciences, investors, and the start-up community. Although people came from different backgrounds, they shared the same passion and energy to move health care forward, and a desire to understand health care from a multitude of angles. It was an inspirational and motivational few days for many, and as a sponsor, UPMC Enterprises was proud to be associated with such a high-energy event" – Cynthia Church, Senior Director, UPMC Enterprises