International Women's Day (IWD) is an opportunity to celebrate women everywhere. Learn more about this year's theme, "Embrace Equity" and how UPMC Enterprises is investing in women's health care in 2023. Join in the conversation using #IWD2023 and #EmbraceEquity.
Each year, the International Women's Day organization selects a theme for the day of celebration and awareness. This year, they've chosen "Embrace Equity." While gender equality has been at the center of the conversation for a long time, it's become clear that equal opportunities are not the best possible goal. Going beyond equality and striving for equity will lead to a world in which all women, regardless of their differences, have an opportunity to thrive.
The IWD organization promotes that equity isn't just a nice-to-have, it's a must-have, and that a focus on gender equity needs to be part of every society's DNA. To achieve that, it's critical to understand the difference between equity and equality. They explain it like this:
"Equality means each individual or group of people is given the same resources or opportunities.
Equity recognizes that each person has different circumstances, and allocates the exact resources and opportunities needed to reach an equal outcome."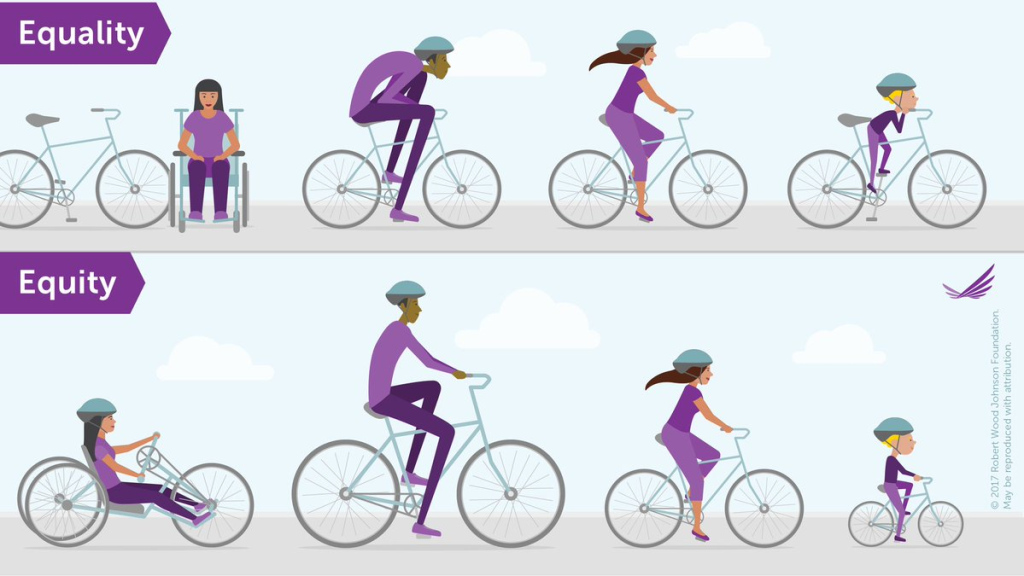 UPMC Enterprises works diligently to embrace gender equity not only within our company but also in the technology innovations we invest in and initiatives we support. Both our Digital Solutions and Translational Sciences focus areas, as well as our MyUPMC team, are undertaking efforts that help to close the gender gap in health care, expand access to care, and invest in women's health.
Our Digital Solutions team is dedicated to the health, wellbeing, and access to care for women at all ages. Many perimenopausal and menopausal women struggle to find adequate care, treatment, and educational resources. To fill this gap UPMC Enterprises' Digital Solutions team has partnered with the UPMC Midlife Health Center at Magee Women's Hospital to identify, develop, and invest in innovative ways that technology can better support patients inside and outside of the clinic. Additionally, the team is working closely with Magee-Womens Imaging and applying a human-centered design approach to optimize breast health care delivery. By visiting imaging locations, shadowing radiologists and technologists, and interviewing patients the team has been able to implement strategies to make near-term improvements as well as design programs to benefit patients, clinicians, and the community over the long-term.
The Translational Sciences team has made significant investments in research to develop more effective treatments for illnesses that impact women. The team invested in work at the University of Pittsburgh to develop a new therapy in the novel woman-controlled STD prevention space and have turned their attention to cutting edge science related to preventing, screening for, and treating ovarian cancer. To further this mission the team has also formed relationships with industry-leading women's health investors to uncover more opportunities to invest in research, technology, and innovation that will benefit all women.
The MyUPMC and UPMC Provider Directory teams have expanded access to care by launching self-scheduling capabilities for patients. Through relationships with Imaging Services and UPMC Magee-Womens Imaging, self-scheduling for screening mammograms became available in MyUPMC and through the provider directory. Since launching in Spring 2022, over 27,000 screening mammograms have been self-scheduled.
UPMC Enterprises is so proud of the steps our Digital Solutions, Translational Sciences, and MyUPMC teams are taking every day to serve the needs of all women, expand access to care, and invest in the future of women's health. Happy International Women's Day! #EmbraceEquity.