The Anniversary Spotlight highlights an employee celebrating a significant work anniversary at UPMC every month.
Vladamir "Vlad" Stratimirovic began his career at UPMC in October 2006. At the time, he was working on the EpicCare team as a systems analyst. Prior to this career, Vlad worked as a geologist, so jumping into health care technology was a significant change. Some might even say it rocked his world.
From his systems analyst role, Vlad was promoted to interface analyst. Then, in 2011, he switched jobs to work at a cool new place called the Technology Development Center, known today as UPMC Enterprises.
"While I was at Epic, I was taking some classes at CCAC on health information management," Vlad said. "I cleaned up my resume and sent it out to over 10 places and ended up saying yes to the TDC."
Looking back, choosing UPMC Enterprises was the right place for Vlad. He started out as a business analyst, then a QA analyst. Most recently, Vlad was working as a data engineer – but thanks to UPMC Enterprises' new career pathing program, Vlad is now a data integration analyst.
"My new role is considered a standard analysis job, but you need to have a little bit of experience in developer coding," he said. "It is going to be a bridge between analyst and developer. Now with this new career path, there is an opportunity to grow which is nice."
As a data integration analyst, Vlad said he mostly focuses on supporting the Alexandria Charts solution, which provides developers with a robust platform that helps unlock patient data. Within this role, a lot of his work surrounds data analysis, QA testing, and problem-solving.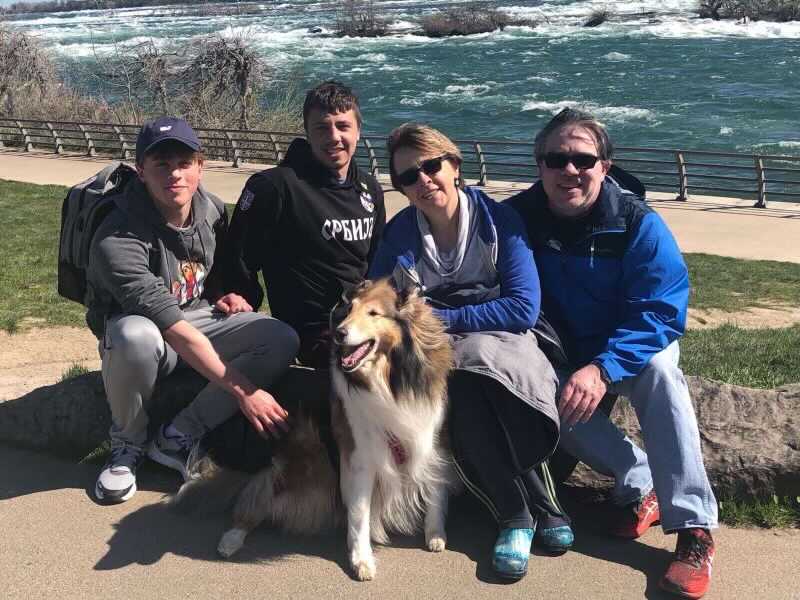 For Vlad, a major contributing factor to his happiness at a job is whether or not he is going to have enough on his to-do list. At Enterprises, he gets the opportunity to juggle multiple different projects which he really likes.
"I have to be busy at work," Vlad said. "If I'm not busy it's going to be boring. Being busy makes me feel like I have a purpose."
When he's not keeping busy at work, Vlad is at home spending time with his wife, two boys, and all their pets – including a collie, two cockatiels, a leopard gecko, and enough fish to fill two tanks.
After 16 years, Vlad is happy where he is, and with his new career path, he has plenty to look forward to. He also really likes the people he gets to work with every day.
"For me, it's very important to be surrounded by nice people at work," he said. "I really like my team, and they make working at Enterprises worthwhile."