How to create an effective marketing strategy in a startup environment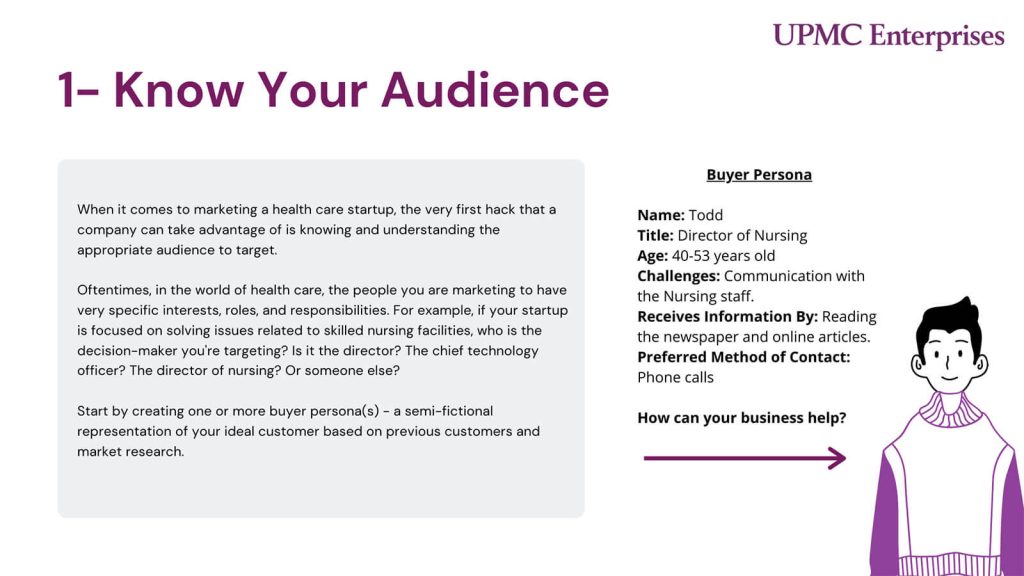 1. Know Your Audience
When it comes to marketing a health care startup, the very first hack that a company can take advantage of is knowing and understanding the appropriate audience to target.
Oftentimes, in the world of health care, the people you are marketing to have very specific interests, roles, and responsibilities. For example, if your startup is focused on solving issues related to skilled nursing facilities, who is the decision-maker you're targeting? Is it the director? The chief technology officer? The director of nursing? Or someone else?
Start by creating one or more buyer persona(s) – a semi-fictional representation of your ideal customer based on previous customers and market research.
Name: Todd
Title: Director of Nursing
Age: 40-53 years old
Challenges: Communication with the Nursing staff.
Receives Information By: Reading the newspaper and online articles.
Preferred Method of Contact: Phone calls
How can your business help?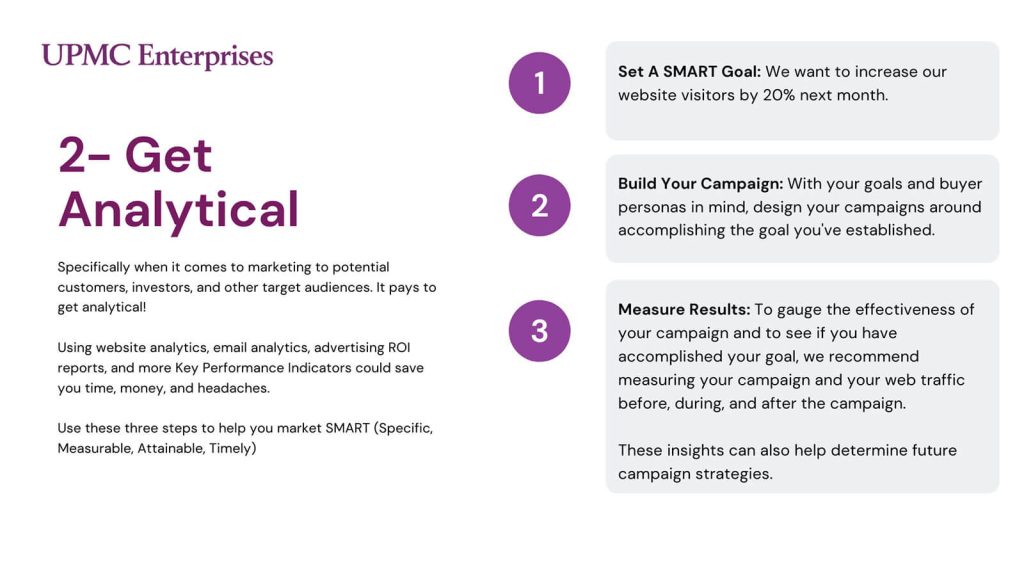 2. Get Analytical
Specifically when it comes to marketing to potential customers, investors, and other target audiences. It pays to get analytical!
Using website analytics, email analytics, advertising ROI reports, and more Key Performance Indicators could save you time, money, and headaches.
Use these three steps to help you market SMART (Specific, Measurable, Attainable, Timely)
Set A SMART Goal:

We want to increase our website visitors by 20% next month.

Build Your Campaign:

With your goals and buyer personas in mind, design your campaigns around accomplishing the goal you've established.

Measure Results: To gauge the effectiveness of your campaign and to see if you have accomplished your goal, we recommend measuring your campaign and your web traffic before, during, and after the campaign.
These insights can also help determine future campaign strategies.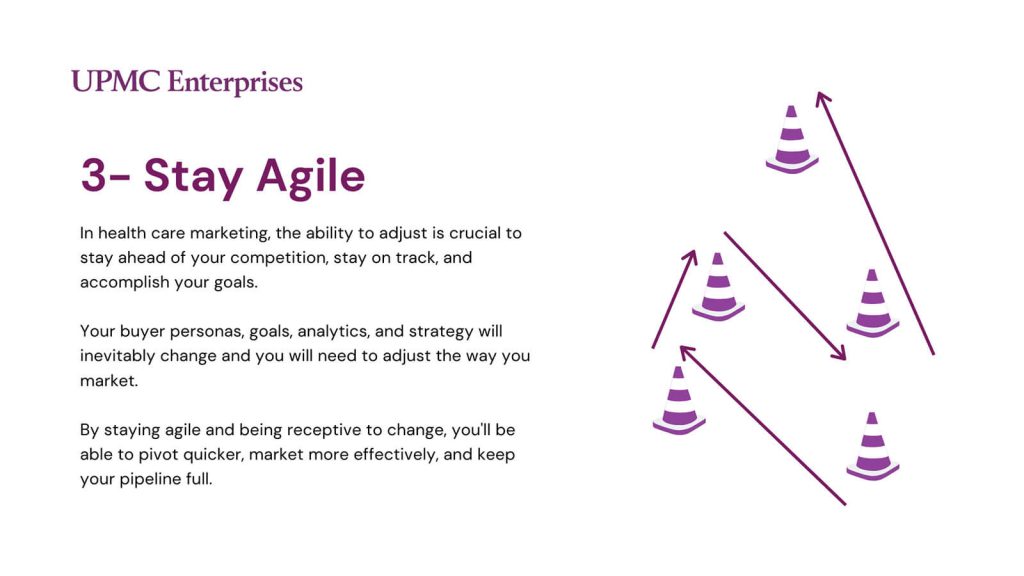 3. Stay Agile
In health care marketing, the ability to adjust is crucial to stay ahead of your competition, stay on track, and accomplish your goals.
Your buyer personas, goals, analytics, and strategy will inevitably change and you will need to adjust the way you market.
By staying agile and being receptive to change, you'll be able to pivot quicker, market more effectively, and keep your pipeline full.