A year and a half into UPMC's partnership with Vivify Health on a remote monitoring program, the health system is realizing improved patient outcomes with technology that helps providers intervene more quickly with seriously ill patients.
A UPMC Enterprises portfolio company since February 2016, Vivify Health's platform is being used in a range of use cases at UPMC, from high-risk conditions such as congestive heart failure, to low-risk tobacco treatment services.
UPMC is seeing a statistically significant decrease in observation status utilization for congestive heart failure patients using the Vivify platform, Andrew Watson, MD, medical director of telemedicine at UPMC, told Healthcare IT News in May.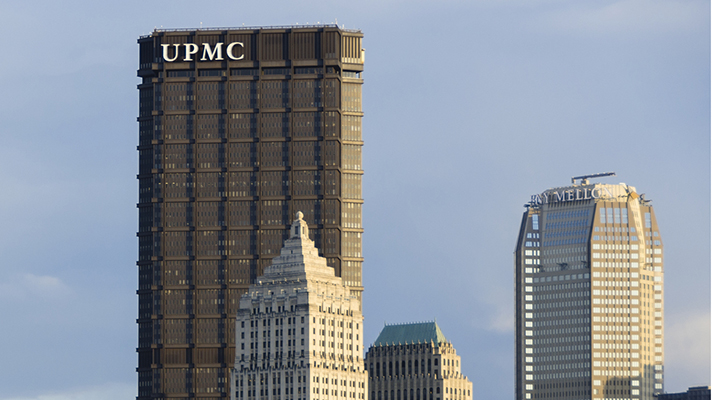 Additionally, Medicare members who've enrolled in the Vivify program at UPMC are 76 percent less likely to be readmitted to the hospital.
Providers can intervene more quickly – before a trip to the emergency department is necessary – by collecting key biometric data from at-home patients on a daily basis, such as weight and blood pressure, along with answers to triage questions. The data triggers alerts if a patient's condition worsens, which can lead to a video visit with a caregiver.
"Patients simply open a box, then turn on a tablet or respond to a text message to access remote patient monitoring," Dr. Watson told Healthcare IT News. "The process has been streamlined to make it simple for them. Care is provided through survey questions, educational videos, scales, BP cuffs and pulse oximeters, and live video visits."

A growing number of anecdotal and documented cases of avoided emergency room visits have been collected by remote caregivers, including filling critical prescriptions for sick patients and finding seriously ill patients at home who hadn't answered the remote patient monitoring requests.
The Vivify platform provides a call center portal, equipment monitoring, reporting features, integration with electronic health records, and equipment delivery. Vivify also offers bring-your-own-device, or BYOD, capabilities that allow patients to access the platform using personal devices with which they're already familiar.
"The transition to the remote patient monitoring technology was almost seamless; we educate the patients and call them to introduce them while admitted or at home," Dr. Watson said. "Patient satisfaction in over 1,500 patients remains over 90 percent. And compliance likewise is over 90 percent over the same time period."